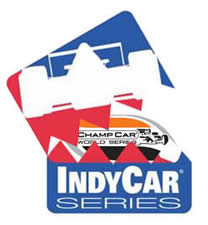 With Derrick Walker's team announcing this evening that it wouldn't be participating in the IndyCar Series this season, I feel the need to perhaps reevaluate the effect of this unification. We've officially lost Forsythe and Walker. I'd be surprised to see PCM. I'd be downright shocked to see RocketSports. Minardi is a pretty big maybe at best. That leaves us with four teams: N/H/L, Conquest, and KVR are confirmed. Coyne is certainly possible, but certainly not confirmed. So if the stars come into line, we'll have five additional teams. In reality, four is a reasonable hope, and three is realistic.
We're faced with unification without Paul Tracy. We've had only three driver announcements. I expected a few, at the very least, over the last week. The only unification-related news we've received is Walker Racing folding. The news has been, for lack of a better word, disheartening since the happiness that was the press conference.
This is a statement on the current state of open wheel racing in the United States. It's broken. This unification was the first step to repair, but was certainly not a quick fix. Hopefully we'll hear news of more cars, but Homestead is less than three weeks away. The Champ Car Sebring test is 10 days away. TG is offering to float about $10,000,000 to CCWS teams who commit, but that number may end up being less because of the lack of teams committing.
I thought 24 cars was a reasonable hope coming in, and I still think it is. However, the hope of 30 cars is, in all reality, not realistic anymore. The simple fact is that the ICS is more expensive to run than CCWS, and a lot of fillers over there were being heavily propped up by ownership.
This is just a start to fixing what we love so very much. They've got buzz, and they, if you ask me, put on the best show on ovals. The next car can hopefully reduce prices, and one day they may get Honda to lighten up on the engine costs/allow individual rebuilds. I still have faith that the move of unification will eventually lead to a bigger and stronger series. That said, however, it's expensive. We're feeling the hit of it right now. It's sad that the biggest proponent of unification from the other side is now gone.