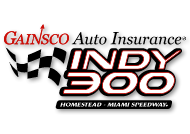 Well, it's forecast time. I've got bad news.
Here's the deal. The models have been creating a bullseye of precipitation right over southern Florida for the past two days. In yesterday's update, it had drifted to the west a bit. It's largely related to the stability of the atmosphere in the region. Yesterday, it had looked like the stability had increased, but it again has become increasingly unstable, looking more like the forecast two days ago versus today. This instability is not only playing havok with precip forecasts, but also winds and temperatures.
The hope is that it holds off. The North American Model, which can, theoretically, better resolve rainfall as compared to the Global Forecast System model. That said, many would still say, even 48 hours out, that the GFS is more reliable. I could give you all sorts of discussion on this subject, including arguing against the NAM's inferiority, but you people would be REALLY bored. Probably more so than you already are.
Thus, the official iiMy forecast!
Approx. Scheduled Green Flag: 8:00 EDT
Temperature: 72°F
Dew Point: 66°F
Relative Humidity: 81%
Winds: Easterly (from the East) at 8 mph
Chance of Rain: 40%
Will we race? Yes, but a delay or shortened race is possible at this point.
The commenter who watches my cats is more than welcome to throw his opinions in here. He's a lot smarter than me.