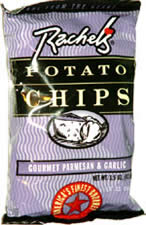 Well, today was a whirlwind day away from the office.  It's nice being wanted.
Eddie Cheever was announced as an extra analyst for the month of May for ESPN and ABC.  Personally, I've always found Cheever fascinating.  That said, he is trying to fill some pretty large shoes.  Following in the footsteps of Open Wheel Legend Russell W. Wallace, who was once named The Most Brilliant Man on Earth or Mars or Any Other Planet You Can Name Except Pluto because Pluto is not a Planet.  Oh wait, Rusty Wallace was a moron, sucked, and had no knowledge of open wheel racing whatsoever.  Welcome Aboard, Eddie!
Also included in the last article is the return of Jamie Little, joining Welch, Pedigo, and Jackie-Boy Arute in pit lane.  Note 1: Bring back Gary Gerould.  Note 2: (and this may be the single most controversial statement I've made on this website) Brienne Pedigo gets a bad wrap. 
Also, Alex Lloyd will get a ride for Indy, finally.  He'll run for Rahal Letterman Racing, but will get assistance from Target Chip Ganassi Racing.  The real question is how much TCGR knowledge will trickle down to Ryan Hunter-Reay.
The Long Beach field has jumped up by three spots, with Mario Dominguez joining Child Figge at PCM, Roberto Moreno running for HVM/Minardi, and Alex Tagliani getting a ride with Walker Racing of all people.  These are three good names to add to the race, for their longevity if nothing else.
Speaking of Long Beach, I got rejected for credentials for Friday.  I guess I'm low priority.
The league has a new agreement with Mac Tools.  Apparently, the person who leads the most laps in each series will get a bunch of tools, but I guess only teams who sport their logo will be eligible.  I don't get it.
Former IPS race winner and NASCAR driver Aaron Fike used the hay-ron on race days.
The transcript from today's media teleconference is up, which features Mike Hull of TCGR, Townsend Bell of D&R, and Indy Lights driver Marc Williams.