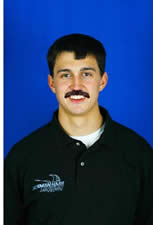 Thanks to Jeff at My Name is IRL, I found out the Son of 'Stache was having an online chat this evening. In the chat, he typed the five most devastating words in motorsports:
I'll never grow a mustache
Never say never, kid.
In other news, I broke the fifty page mark on my dissertation today.
Also, with Iowa coming up this weekend, the first forecast will be out tomorrow evening.  If it doesn't show up, contact me and yell at me