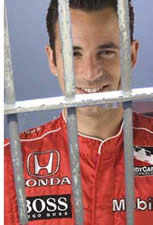 Special Thanks, again, to Fred
Next week, Helio's trial starts.  This week, Helio's defense team made an argument to justify the use of pictures of Helio's life, much in terms as a timeline, as evidence.  With the pictures, they are trying to prove that Helio's father was not just the figurehead of a "shell corporation" with the sole purpose of funneling money with the purpose of evading taxes.  They are hoping to prove that his father had acted as a manager over the years, and was justified in being the head of his own Panamanian corporation, Seven Promotions.  The prosecution wants these pictures banned because they just glamorize Helio, in their opinion.  The defense is hoping to argue that the company was legit.
First, Helio Sr., or Dad as he's referred to in the papers, owned a company called Corpal Tubos in Brazil, which manufactured tubing and pipe fittings for sugarcane processing.  In 1982, when Helio was seven, Dad fielded a stock car team, and his company funded many stock car programs in Brazil through the 80s.  Come 1987, Dad started a go-kart team for young Helio.  Who was his title sponsor?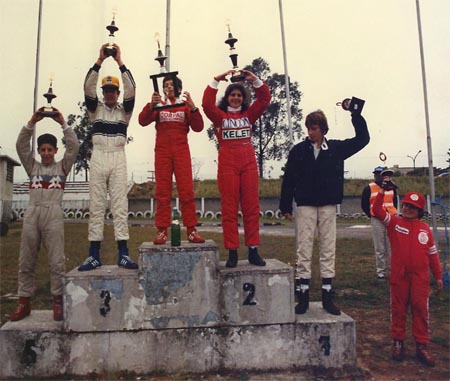 In Brazil, they let the entire field stand on the podium, except for the fat kid.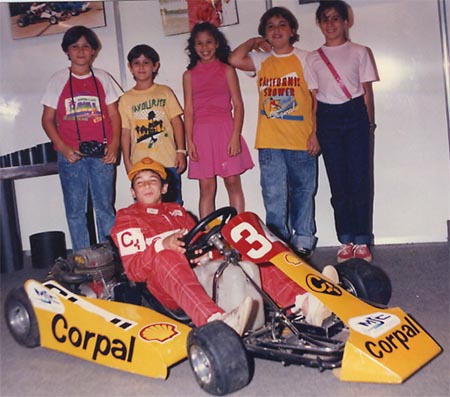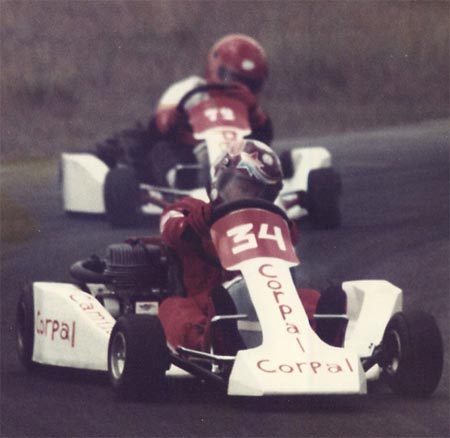 Pictures from Helio's karting days.  I like how, much like Penske during this era, Helio's karts transformed from Yellow with red numbers to the Marlboro look.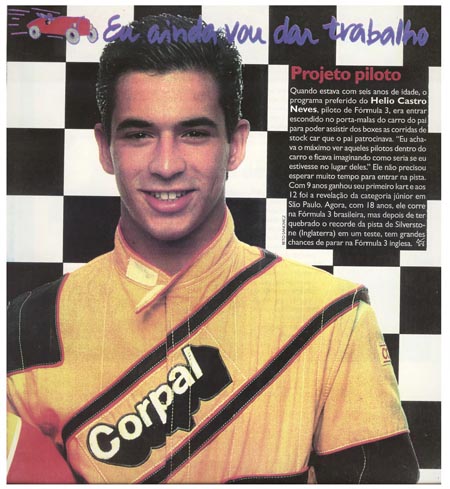 A clipping of teenage Helio from a Brazilian magazine in 1995.
Thus, the argument hoping to be made through these, and many other, pictures is that his father had been his manager all along.  Therefore, having him run a company that acts as his management isn't ludicrous by any means.  In fact, as Helio got further up the ladder, Dad recruited bank Caixa Economica Federal to be his sponsor.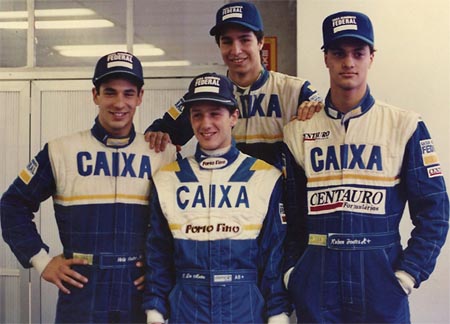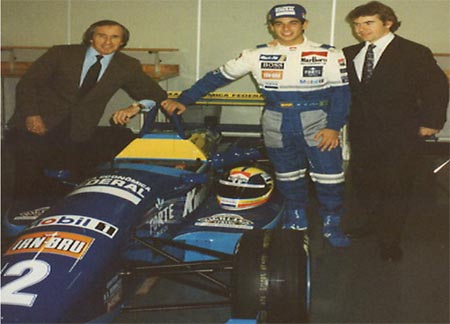 Helio with two pictures illustrating his Caixa sponsorship. The second is when he drove in British F3 for Paul Stewart Racing. Paul Stewart is the son of F1 Legend Jackie Stewart (left)
A lawsuit between Dad and Corpal Tubas and Caixa actually led to the formation of Seven Promotions in 1999, as Dad wanted to keep Helio's career separate from the lawsuit.  When Helio's manager-at-the time, Emerson Fittipaldi (yes, that Emmo), failed to secure sponsorship, Dad retained Brazillian attorney Osiris Leite Correa to form a promotion company, which turned into Seven Promotions, for Helio.  His father would head the company.  Thus, the defense argues that his father was actually doing something.  Also, they intend to prove that Dad was the sole holder of the stock of Seven Promotions, disputing the claim that Helio has a business interest in the company.
Finally, it is noted that, according to AR1 (and maybe others), Emmo is super ticked that Helio dumped him and may be the person who tipped off the feds.
Update:  Fred corrects me, and AR1.  According to him:
Emmo was not the person who turned Helio in, and…Emmo took Helio to court in Miami-Dade County, Florida over Helio cancelling his contract with Emmo.
To be fair, I'm sure I just forgot this in the mountain of wealth Fred has sent me, but these two points are in there somewhere.