So I've been alternating between the polo (for the media center) and the Son of 'Stache shirt for the day.  People who know who I am in the polo:  two.  People who know who I am in the Son of 'Stache shirt: a lot more than two.
I saw that Townsend Bell was confirmed (thanks TSO!) when I arrived this morning.  That's probably the big news.
The other big news is that Marty Roth's signs showed up!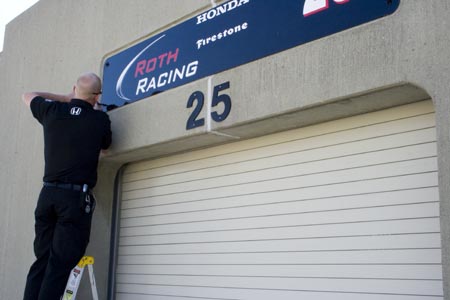 Now, in talking with Jaques Lazier, who quite honestly, is probably the nicest person, let alone driver, I've ever met for two minutes in my life, he says that Marty's just here to show his equipment. He doesn't think that he'll actually run it. 
The reality of the situation is that there are two cars for sale, roughly at the price of $250,000:  The second Coyne and the second Conquest.  There are no other rides really available whatsoever. 
Poor Jaques just wants to race.  He threw out the idea of running the Freedom 100 for the hell of it. Do they have a Veteran Orientation Program for the Lights?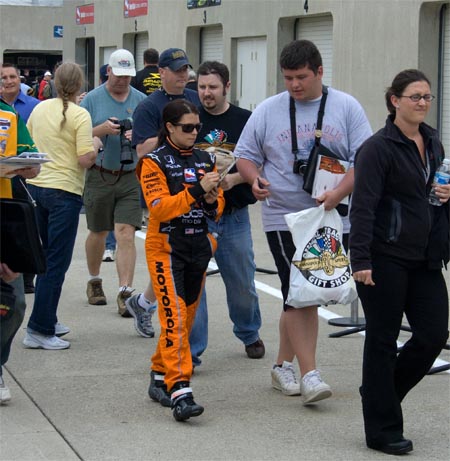 Jobs for Danica Patrick after retiring from racing:  Deer hunter?  Construction Barrel?  The picture doesn't do it justice.  It is really freaking orange.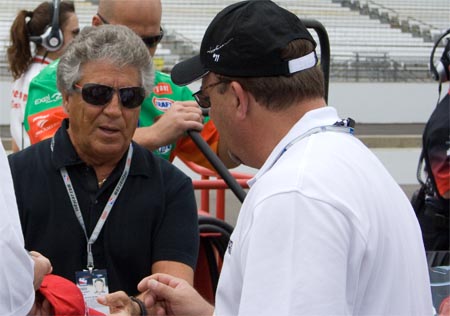 I have no explanation for this, but over the 22 years I've been coming to Indianapolis, I've probably seen Mario more than anyone.  It doesn't hurt that he's kind of my hero.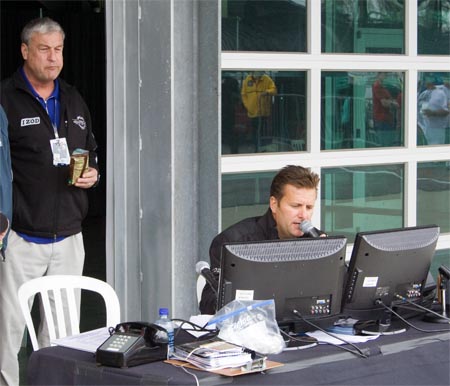 Today I learned two things about Bob Jenkins.  First, he really likes elevators.  Second, he really likes pretzels.  The track announcers are set up right in front of the pagoda.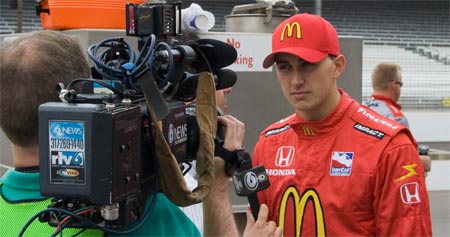 Graham gets interviewed. Being interviewed isn't an abnormal occurrence at the biggest race in the world.  What is abnormal…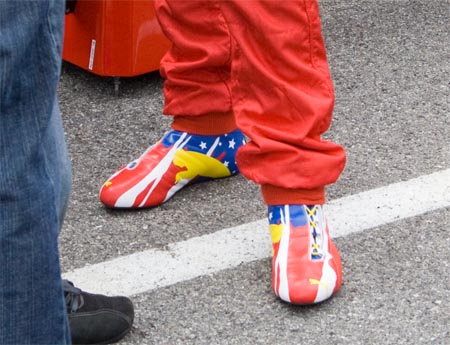 …is his shoes.  They are very kind of abstract Puma Super-American shoes.
Finally, for Meesh, I give you…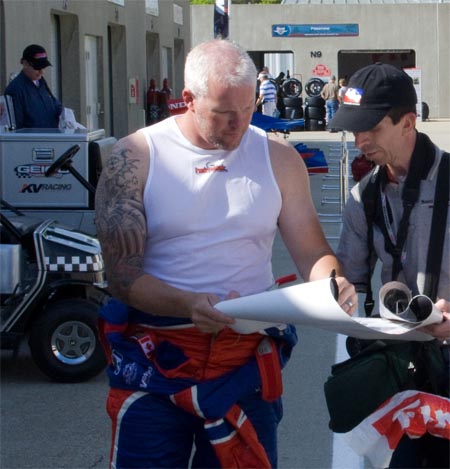 …Paul Tracy in a wife beater.
Now, more pictures of cars!