John Andretti didn't make the field after a potentially terrifying accident.  Spinning off of turn one, he hit the wall and came down the track.  As seen by the heap of body parts, the car was a mess.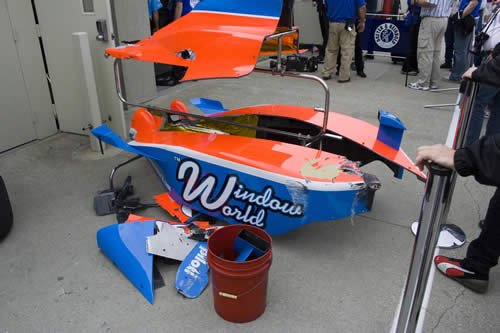 The terrifying moment, though, was when he came back up the track, as a slowing Son of 'Stache was literally heading right for him.  Graham was able to get on the brakes and jerk the wheel to the left to avoid a horrific T-Bone accident.  He spun and had some minor damage, but he avoided the wall and major infliction.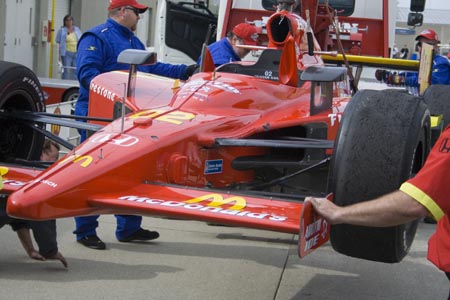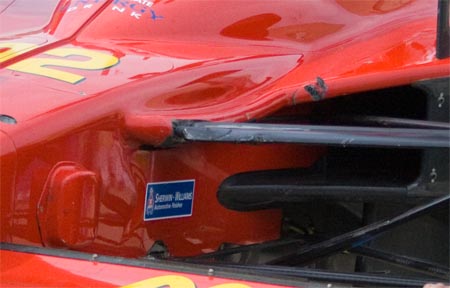 Enough credit cannot be given to Graham for his reaction.  It would have been really bad.
With two D&R bubblers having accidents, the bumping wasn't as fluid in the last hour as expected. A last minute third attempt by Sharp ended up giving him his best qualifying run, by far, of the day. He was deep in line, as the Patron Panther boys were, for whatever reason, initially not in a hurry to get a guaranteed spot for qualifying.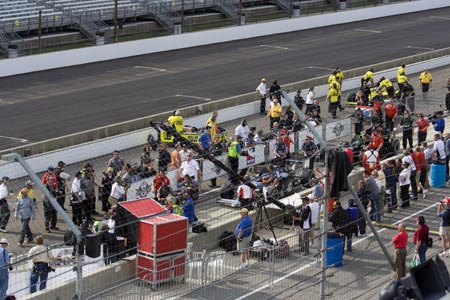 Most shockingly, the HVM car actually got out of the way in pretty quick order, instead of dropping an entire tool box across pit lane, to allow Sharp on to the track.  It was really classy, and the HVM cars need to be commended.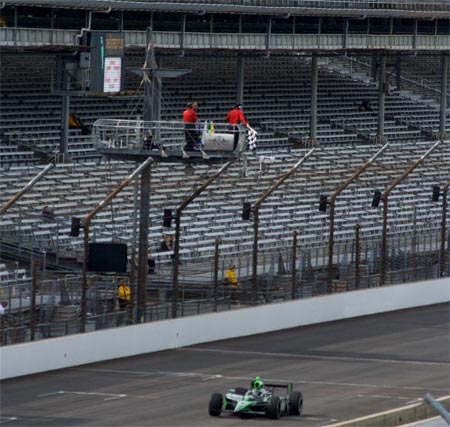 Sharp was able to, on his final run, throw together a four-lap average of 222.162 mph, putting him solidly in the field.
There's also the question of Tagliani.  It has been noted that he's only on a one-week deal.  I hope for him and the team they can find the money to get back out.
It's been amazing.  If I could suggest the beauty of practice days and qualifying, I do.  It's been fantastic.