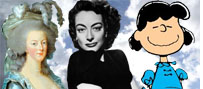 Well, the George Sisters (plus one lawyer) have ruled, and Tony George is out as head of Hulman & Company, the master company of the Indianapolis Motor Speedway, LLC, the Indy Racing League, LLC, and the Clabber Girl Corporation.
I think a lot of people in the IndyCar Internet Community owes ol' Robin Miller an apology.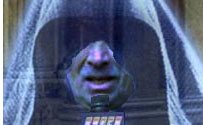 Turns out, Robin Miller was right.  Except people are *still* arguing that Robin Miller was wrong in the first ten posts I read on an IndyCar forum.  That's why I read forums less and less these days.
The real question at this point is what changes?  Well, as this Robin Miller article rhetorically asks,
At least one of the sisters supposedly wants IMS out of the racing series business and wants to return to the '80s and early '90s when a series like CART controlled the racing except for May, when it competed at Indianapolis. And that's certainly not an unreasonable thought, butt for figuring out who else would be willing to step up and either buy or finance IndyCar, given its current balance sheet?
That sister is S.O.L., unless you want to give Memorial Day to the cabs.  That would destroy my everything.