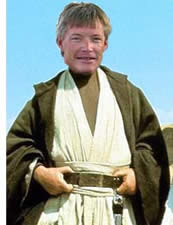 OK, maybe it does have something to do with racing.  I wasn't expecting to go back and listen to last night's Trackside, but for whatever reason, I ended up pulling it up.  If you're an avid reader of this site, you probably know enough about the Series to have come to realize the differences between Robin Miller and Curt Cavin.  There's a reason why they've got their own permanently associated photoshopped pictures on this site: they really represent a dichotomy of the real journalists in the IndyCar world.  The portrayal of Curt Cavin as Obi-Wan Kenobi and Robin Miller as The Emperor basically stems from personality.  Cavin is typically more calm and politically correct, while Miller is more excited and willing to be politically incorrect.  Each, however, are badasses in their own right.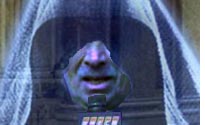 Last night on Trackside (mp3),  Cavin, along with Kevin Lee, spent a lot of time dissecting the differences between various forms of media, but they also focused on the specifics of the Cavin/Miller dichotomy, both past and present.  It was completely fascinating and a touch personal.  I don't know that I've ever written a post saying "go back and listen to it," but I strongly recommend it if you follow this stuff closely enough to know who they are, particularly if you've formed opinions in any direction on either of them.  There's a lot to take in from it.
Also, Scott Dixon claimed that Jimmy Johnson's wallet was a shizzton bigger than his…with a z.