Danica is inevitably involved in 99.9% of discussions involving the IndyCar Series.  Will she go to Target Chip Ganassi Racing?  Will she stay with what will soon not be Andretti Green?  Will her future plans involve cabs?
Well, I've kind of had a self-imposed Danica moratorium going on this site for a while now, and that's a large reason why I don't address the questions above.
I will, however, mention Danica's day today.  She just twitted today that she's making cookies *again*.   Danica, dear, you're rich. You can pay someone to make you cookies.  Girls our age typically only cook to impress a boy.
Wait, cooking impresses boys.  Danica is cooking cookies.  Then there's this picture…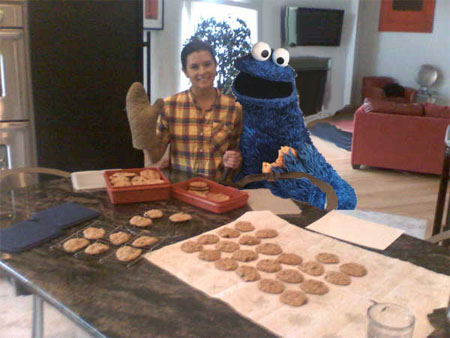 I think Danica is cheating on Paul with the Cookie Monster.