A few weeks ago, Panther Racing was giving away free autographed Dan Wheldon hero cards via their twitter to the first N people to respond.  Somehow, I managed to convince them to personalize one.  Oh, not for me, but for Cousin Joe.
Cousin Joe got it in the mail today, and we all agree.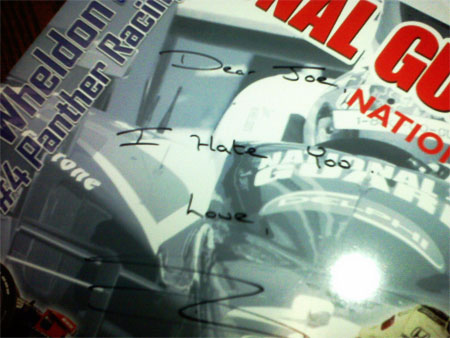 Dan Wheldon, you're cool in our book.