I don't know what any of the words mean in this article, but the Brazilian press reports of a possible layout for the upcoming temporary street circuit race in Sao Paulo.  Beyond having what appears to be a few passing opportunities, which can be rare on a street circuit, it also looks like a musical instrument.
Which musical instrument?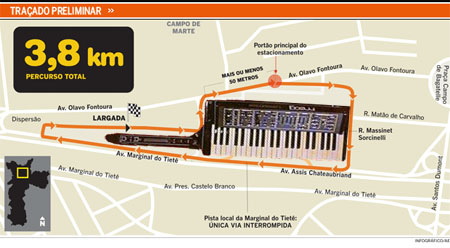 The Keytar.
There's nothing cooler than a keytar.